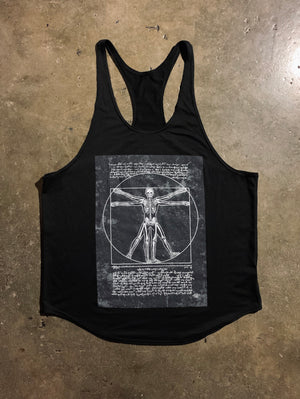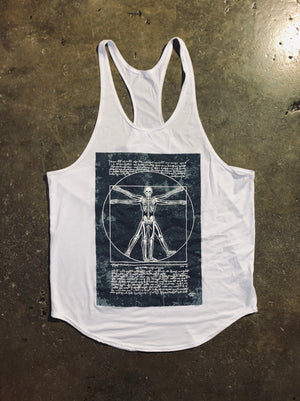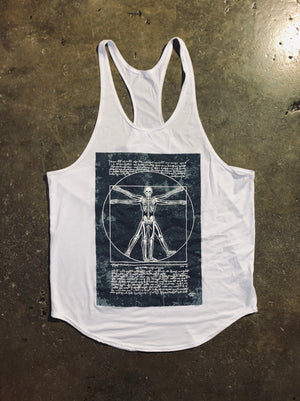 DESIGNED FOR DESTRUCTION - CLEAN CUT STRINGER
THE THIRD DESIGN released from Skywalker's clothing line - inspired by "The Vitruvian Man" a well-known sketch by Da Vinci depicting the ideal human proportions. However this version contrasts the aesthetic of man to his dark nature of destruction & ultimate inescapable fate - which is death.
DESIGNED & STYLED BY JON SKYWALKER. 
SIZING:
S - CHEST: 40-42, LENGTH: 29
M - CHEST: 42-44, LENGTH: 30
L - CHEST: 44-46, LENGTH: 31
XL - CHEST: 46-48, LENGTH: 32