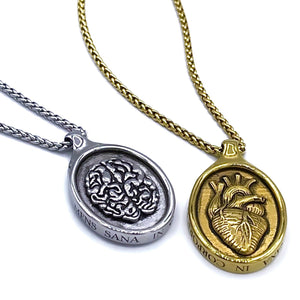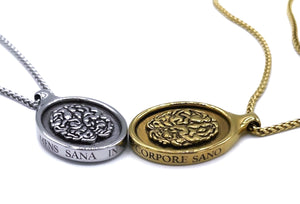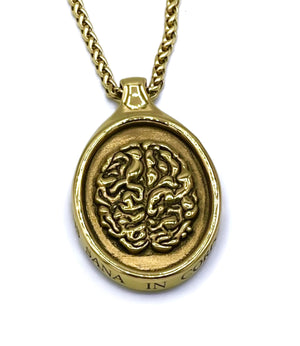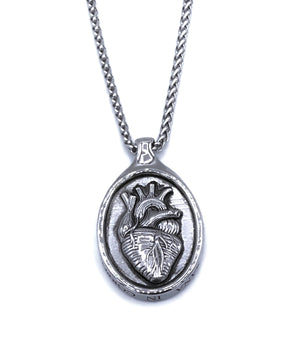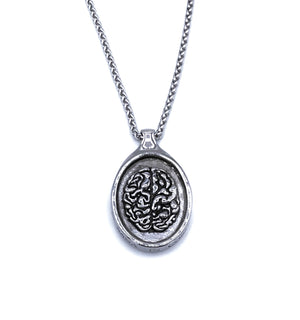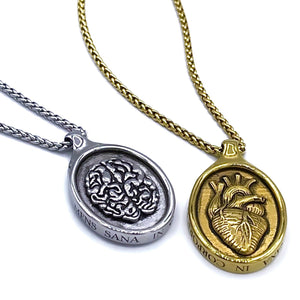 HEART/MIND PENDANT
A blessing I bestow unto you: THE HEART/MIND PENDANT. 
Engraved in latin is the phrase - MENS SANA IN CORPE SANO - "A healthy mind in a healthy body". This pendant is a symbol of the alignment of the higher physical and emotional self; the embodiment of true Aesthetics.
Designed & brought to you by JON SKYWALKER.
23" Inch chain included.