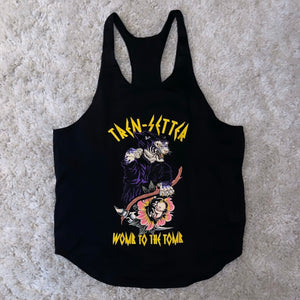 WOMB TO THE TOMB - CLEAN CUT STRINGER
TREN-SETTER *LIFESTYLE.
FROM THE WOMB TO THE TOMB.
*you dont have to be on tren to live the lifestyle - it's simply a lifestyle of testing the limits, dbolishing all borders... the gestation of innovation & adaptation.
Designed by Jon Skywalker
Made in the U.S.A.
ELONGATED CUT.
STRINGER SIZING:
S - CHEST: 40-42, LENGTH: 29
M - CHEST: 42-44, LENGTH: 30
L - CHEST: 44-46, LENGTH: 31
XL - CHEST: 46-48, LENGTH: 32